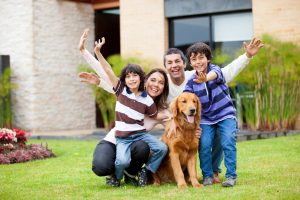 Our team would LOVE to help you sell your property or buy the home you want in a way that just makes good business sense for such a large investment. And…not to toot our own horn…but we really are the best team to have on your side. So give us a call or fill out the contact form TODAY to find your new home or sell the one you have!
South Florida loves Shirley!
"Dealing with selling and buying homes is a stressful situation to be in, but ever since I met Shirley, it has been a pleasure and a stressless situation. She is very professional and knowledgeable in her field and is always smiling and happy—she has a positive attitude and is very motivated to help you. I appreciate her help; she has helped me and my family and always makes you feel as if you are part of the entire process. Definitely someone who enjoys her job and is, in my opinion, the best real estate agent in the world." 
– Cesar M.
"I thank God for Shirley. She was extremely professional, she handled every aspect of the deal with so much skill, she was always responsive, attentive and we were very happy with the outcome. She got top price for the house and we hope she can bless other people like she blessed us. Thank you Shirley, from my family!"
– Alvaro and Yolanda
"Shirley took a complicated process and followed, instructed, and completed with aplomb… I would recommend her to any person wanting to use a professional in their real estate negotiations."
– Bob S.